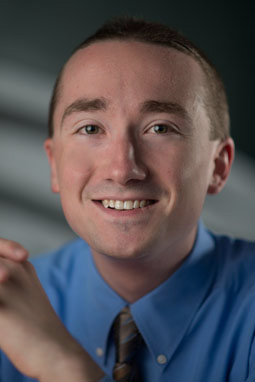 For the past decade, Drake Bolon has worked as a sales and marketing professional in the sports industry. From an early age, Drake had a passion for sports, so the opportunity to work in an industry that he is so fond of has been a consistently rewarding experience.
Drake's favorite sports are basketball, football, and baseball. However, working in the sports industry has helped Drake appreciate many other sports as well. Softball, volleyball, and field hockey are just three of the sports that Drake has developed an interest over the years. He believes many sports fans would enjoy these particular sports as well if they gave them a chance.
One of Drake Bolon's favorite athletes is Derek Jeter. Although he is far from being a fan of the New York Yankees, Drake has a tremendous amount of respect and admiration for Jeter. Whether on or off the field, Jeter always handled himself as a professional and operated as a leader. Unfortunately, many of today's athletes seem more concerned with being "the show" with their on-field antics, off-the-field controversies, and their attempts to enter into social issues or politics. Jeter understood that above everything else, being an athlete is about the team—not the individual. He also understood what most fans want. Watching sports is an escape from the world. Fans want to watch athletes perform great feats, not hear about their exploits on the town or their personal political beliefs. Young athletes should ensure that all of their actions and decisions properly reflect their teams' values.
The best part about working in sports is that, in my mind, it's not really work. For 99% of the population, sports are entertainment—a release from everyday life. For those of us lucky enough to work in sports, we get to be a part of that all the time. I've told my staff members through the years that we are selling fun. We're lucky to be doing that! It's not insurance, vacuum cleaners or washing machines…it's fun.
While Drake Bolon enjoys both college and professional sports, he is partial to college sports. The vast majority of the student athletes playing college sports will not end up playing sports professionally. Therefore, most student athletes play sports for the right reason—the love of the game. Furthermore, the majority of student athletes play for the name on the front of the jersey rather than the one on the back. They care about their school and the sports legacy that they get to contribute to. March Madness is one of the best examples of the passion and dedication of student athletes. Drake's decision to work in college athletics is partly due to the fact that he wanted to be a part of the special energy and passion of the college sports experience.
Drake's favorite sports-related memory is Ohio University Men's Basketball's run to the NCAA Sweet Sixteen in 2012. Ohio wasn't even the favorite to win the Mid-American Conference tournament, and, yet, they won that tournament and proceeded to take down Michigan and South Florida in Nashville. From there, the team went to St. Louis for the Sweet Sixteen. Being at the Edward Jones Dome, which has hosted a Final Four, along with some of the blue bloods of college basketball was truly a surreal experience. Although Ohio eventually lost to North Carolina in overtime, the experience remains Drake's favorite. It's one that will be difficult to beat!
There is a lot to learn from watching the passion and dedication of student athletes. Drake Bolon has had the privilege to get to know many athletes over the years. He particularly admires the athletes who may not be the most naturally gifted but become some of the best in the league through hard work and dedication. In Drake's opinion, what truly separates average athletes from the great ones is their work ethic. Drake has witnessed the same thing in the professional world. A staff member that is hungry, willing to learn, and puts in a lot of effort usually makes more of an impact than someone who just has natural ability but doesn't apply themselves.
As a sales and marketing professional, Drake Bolon understands that getting fans to attend games is all about creating an experience. Ultimately, attending a game is just another entertainment option. The sports industry's competition is a night at the movies, going out to eat, or anything else that families might spend their discretionary income on. Drake's job is to help create an experience that exceeds those options. Plus, the experience must be better than just watching the game on television. For many families, affordability is a large factor in their decision to attend a game or not. Therefore, every sales and marketing team's strategy must start with smart pricing. From there, it comes down to creating a fun and entertaining environment—the type of environment that creates memories for children and families and builds a strong fanbase for years to come.
Read Drake's Latest Sports Posts